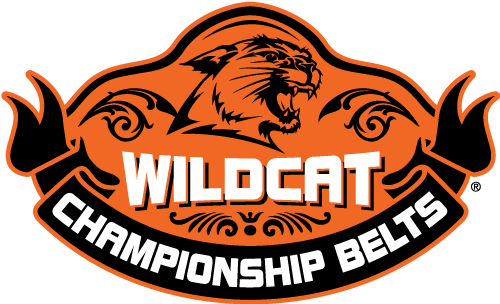 Take Your Appreciation to the Next Level
Contact Wildcat Championship Belts
Are you ready to discover high-quality, custom-made championship belts for sale? Looking for a unique and larger-than-life way to acknowledge the CHAMPION in your life?
Start custom designing your very own championship belt by getting in touch with Wildcat Championship Belts today!
Use the contact form below to email us for general information or questions. Check the FAQs before calling or emailing a production or design question. Your answer may already be posted.
The Wildcat Championship Belts Promise
We appreciate you choosing Wildcat Championship Belt to produce your custom made championship belt. We know that there is nothing worse than poor customer service and the last thing you want is to show up to your championship crowning empty-handed.
Our word is our bond and it is important that you as our client know that if we cannot meet your deadline, we will not accept your order. We never want to turn down work; however, we will be 100% honest with you at the time of your order.
We will answer your phone calls, reply to your emails, and if you require a specific deadline for your belt to be complete and we can't meet it, we will not accept the order.